Next guest - Harry Cobold of Unfold, discusses founder highs & lows and shares game-changing tips for anyone building a digital business.
About this event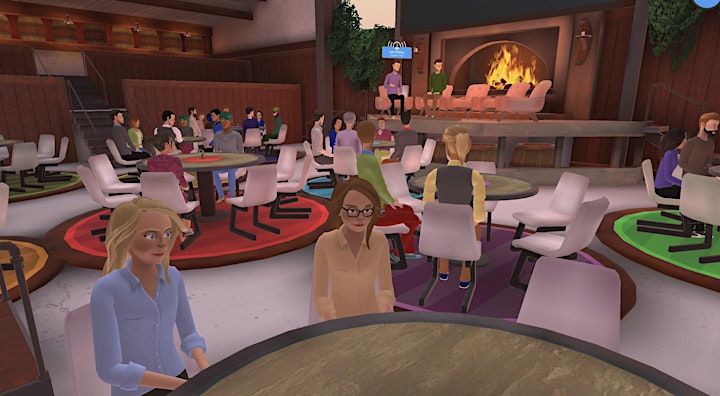 Welcome to our startup event series, hosted by Dffrnt powered by Roomkey, where Ash Phillips will interview a founder about what really goes on inside their startup and what goes on inside their brains while building it.
We're committed to no-BS events. Get real info, from real people, in a virtual format. No filler, all fire.
You will learn:
Founder origin stories – how did they start ...and why?!
The biggest obstacles they found on the way
Their best and worst days so far
Personal insights on mental health and psychology (that you don't find anywhere else!)
These events are free and powered by Dffrnt - a platform providing business benefits for creators everywhere. Find out more here.
Get ready for the event
This event is hosted on Roomkey, an avatar-based events platform, connecting real people in the real world in an immersive virtual experience that replicates a real-life event.
Download Roomkey here (available on Desktop and iOS)
Have your headphones handy (you must wear headphones for this event).
You will receive your access code before the event starts so keep an eye out for the email with further instructions
Questions about Dffrnt? Email ash@dffrnt.so.
Join the Dffrnt community here.
Thank you to our partners for powering these events:
Atomic Smash (https://www.atomicsmash.co.uk/)
Bellow Studio (http://bellow.studio/)
Deazy (https://deazy.com/deazy-dffrnt-partnership/)
FD Works (https://www.fd-works.co.uk/)
Rocketmakers (https://www.rocketmakers.com/)
Event powered by Roomkey (https://www.roomkey.co/)
Want to host an event on Roomkey? Check out Roomkey here.