A proven formula to help entrepreneurs skyrocket their business AND improve their health, happiness, and quality of life - at the same time
About this Event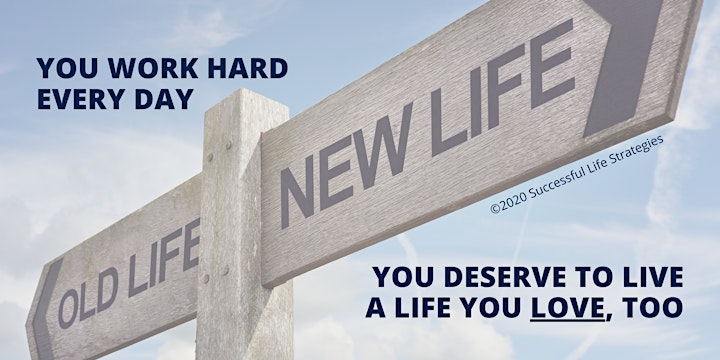 Take Back Control Of Your Life
Are you an ambitious entrepreneur with a strong work ethic who wants to achieve your goals more efficiently and to make more effective use of your precious time?
Are you a go-getter who is working hard to take your business to the next level but STILL not feeling satisfied with your results?
Are you an entrepreneur with big dreams who wants to know how your health, happiness, and quality of life could actually improve at the same time your business skyrockets?
Would you love to get even more done - achieving your next level of success and going farther than you imagined even faster than you thought possible - with less stress and more joy?
If these questions resonate with you, then you are going to LOVE this Masterclass!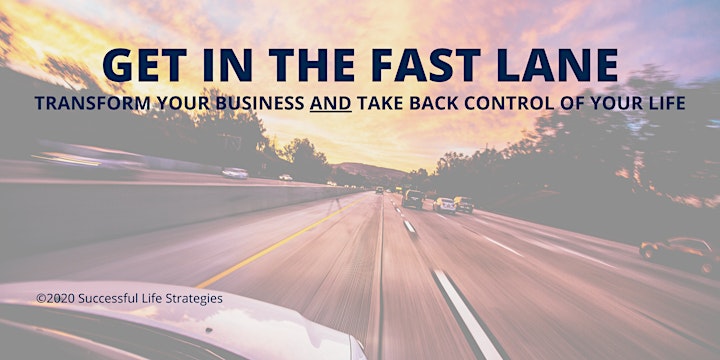 3 Secrets to Exponential Growth
Transform Your Business and Love Your Life
Right now, most business owners think the current pandemic and challenges they're facing are the reasons why they can't achieve their goals.
They feel overwhelmed by the current reality and have a never-ending supply of excuses for why they can't do anything to change their situation and why it's so hard to be successful in business right now.
Yet perhaps... You've noticed a different outcome for a select few? At this same exact time, certain ordinary people are somehow taking this same exact situation and turning it into the best thing that's ever happened to them?!
You have been grinding away and have seen your own success, but there's still a part of you wondering about those quantum leaps that a select few business owners are experiencing during this time. They're not working harder than you... but are they working smarter than you?
You may find yourself asking, "How do they do that? What do THEY have that I don't have?"
The truth is, these extraordinarily successful business owners don't necessarily have more resources than you. What their results reflect that they have more applied know-how than you!
These ordinary people enjoy greater success because they know how to apply these 3 time-tested secrets to their life...
In this Masterclass, I will reveal these 3 secrets so you can apply them right away to achieve extraordinary success in your business and love your life - even in the midst of current conditions.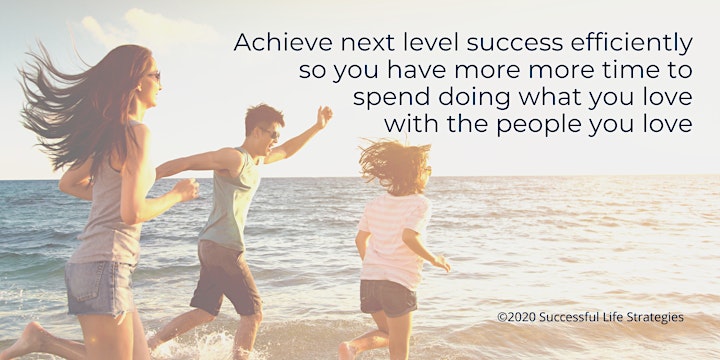 In this Transformational Masterclass, you will discover:
The little-known formula that you can apply to transform all of your results in business and in life
Three secrets to make a more effective and efficient impact with resources you can always keep in your control
The #1 critical thing you must give up, if you really want to achieve extraordinary success and bring your big dreams to life
The biggest reason why most hard-working people just stay stuck in a cycle of stress and struggle - and how you can overcome the pattern to reach higher levels of achievement with ease and flow.
...plus so much more!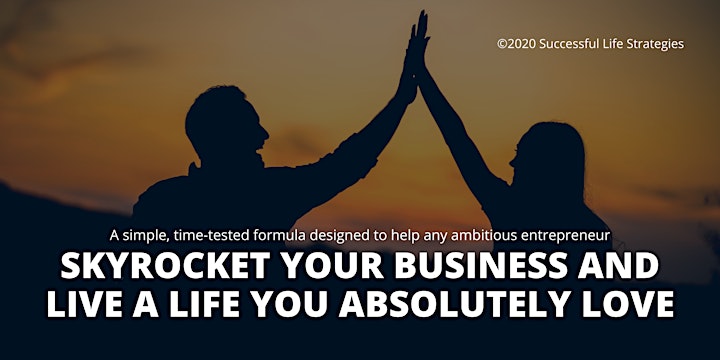 TOUGH TIMES NEVER LAST, BUT TOUGH PEOPLE DO
Are you ready to achieve next-level success?
Register for this free masterclass to transform your business without sacrificing your health, happiness, and your quality of life!